Gunnar X Lila born May 11, 2011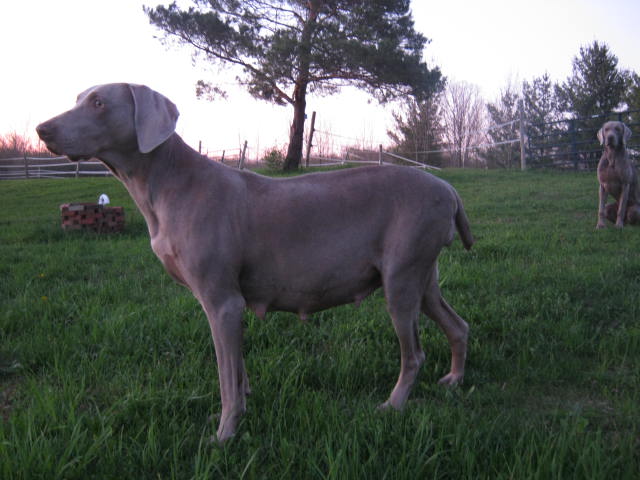 Ch. Camelot's Stop 2 Smell Th' Roses X Grouse Ridge's Delight
AKC CHAMPION SIRED WEIMARANER PUPPIES BORN MAY 11th, READY TO GO HOME BETWEEN JUNE 29th and JULY 6TH 2011. 8 Females and 2 Males. Only 2 females are currently available.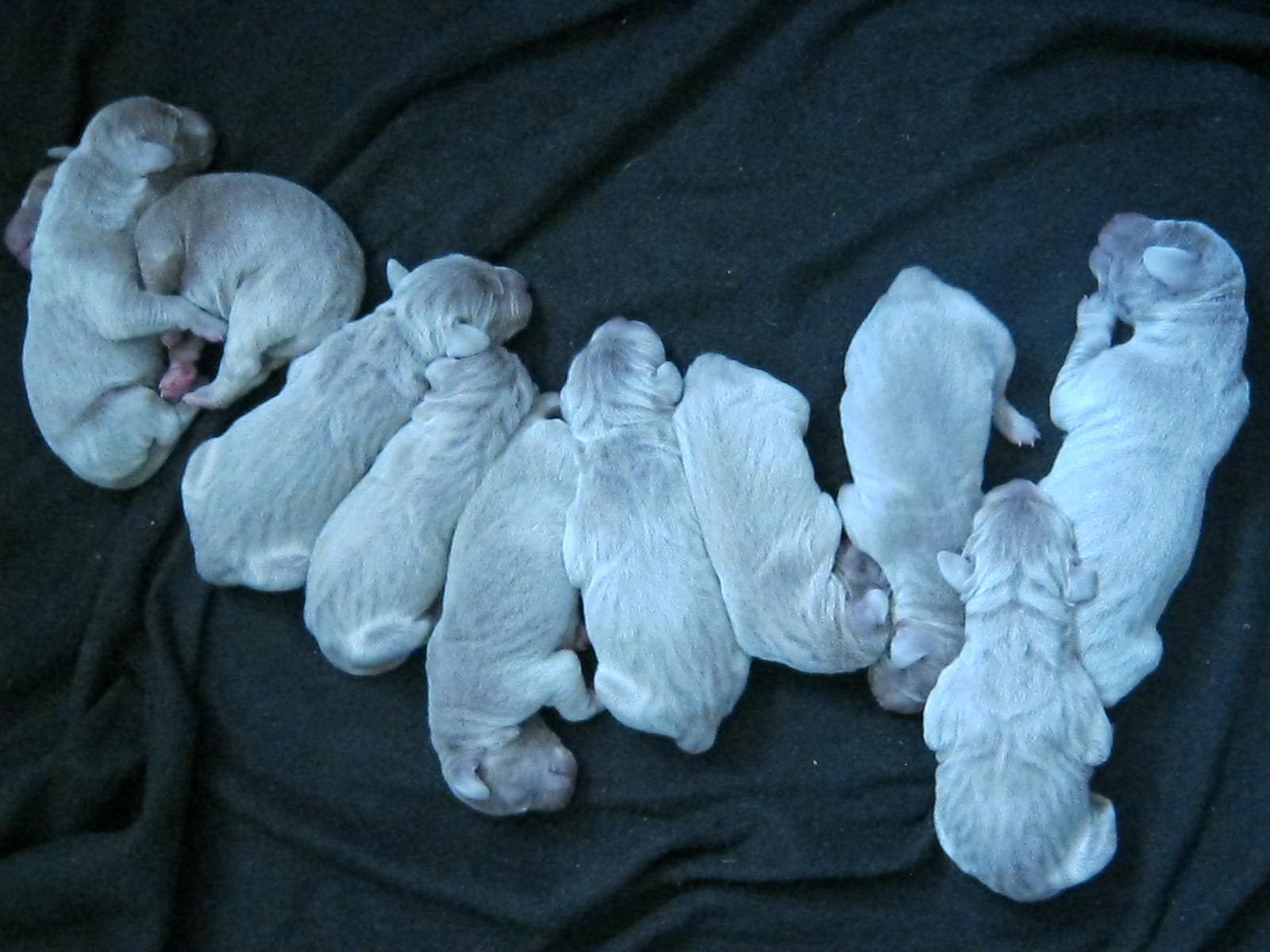 3 days old sleeping on mommy's leg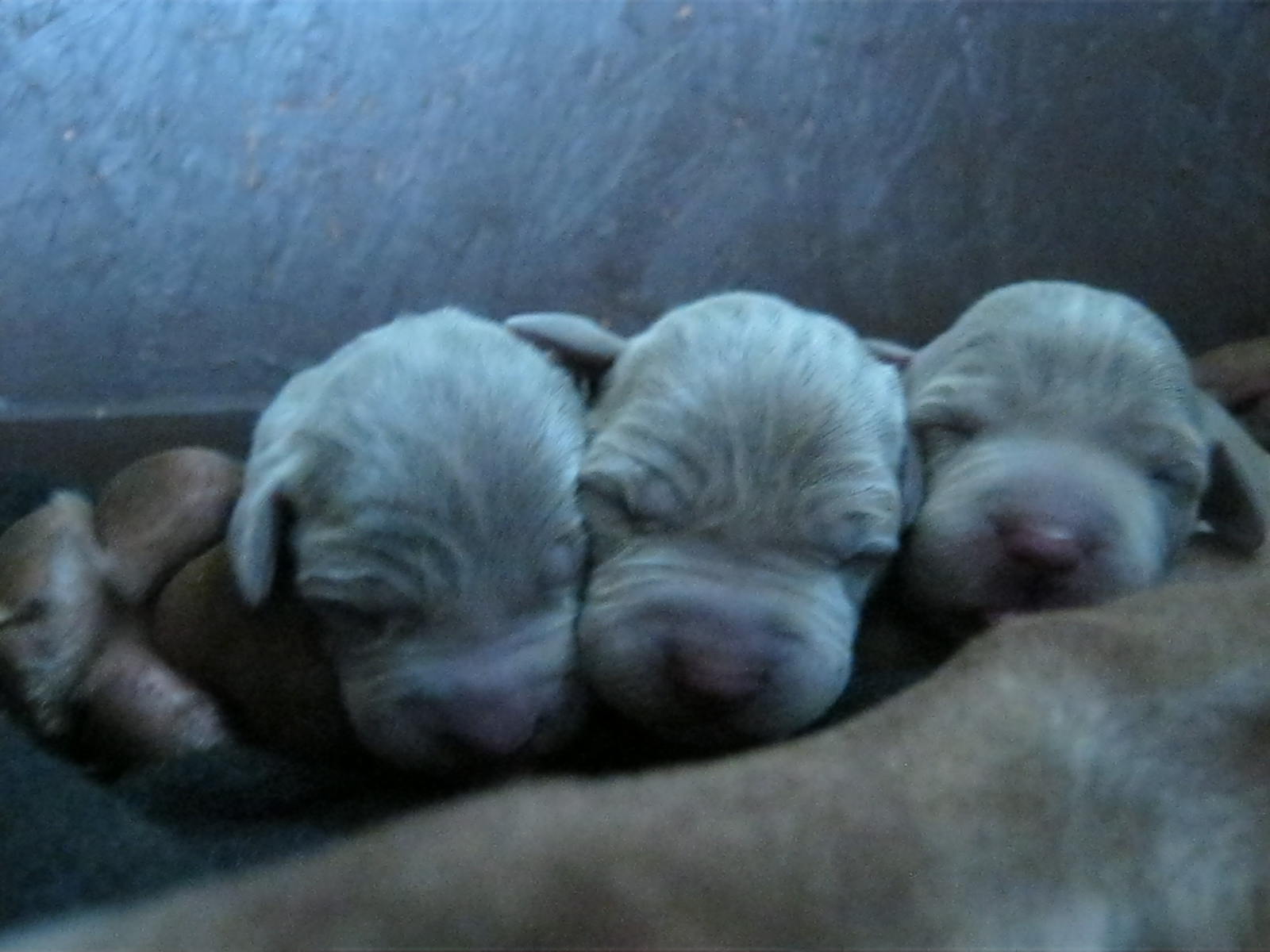 Ch. Camelot's Stop 2 Smell Th' Roses X Grouse Ridge's Delight
May 10th...ANY DAY NOW!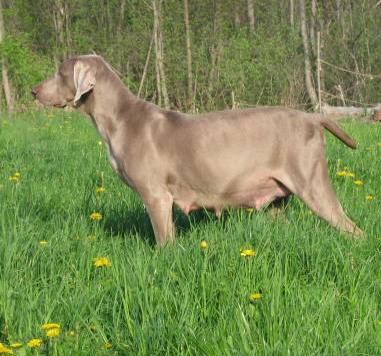 Happy Birthday Puppies!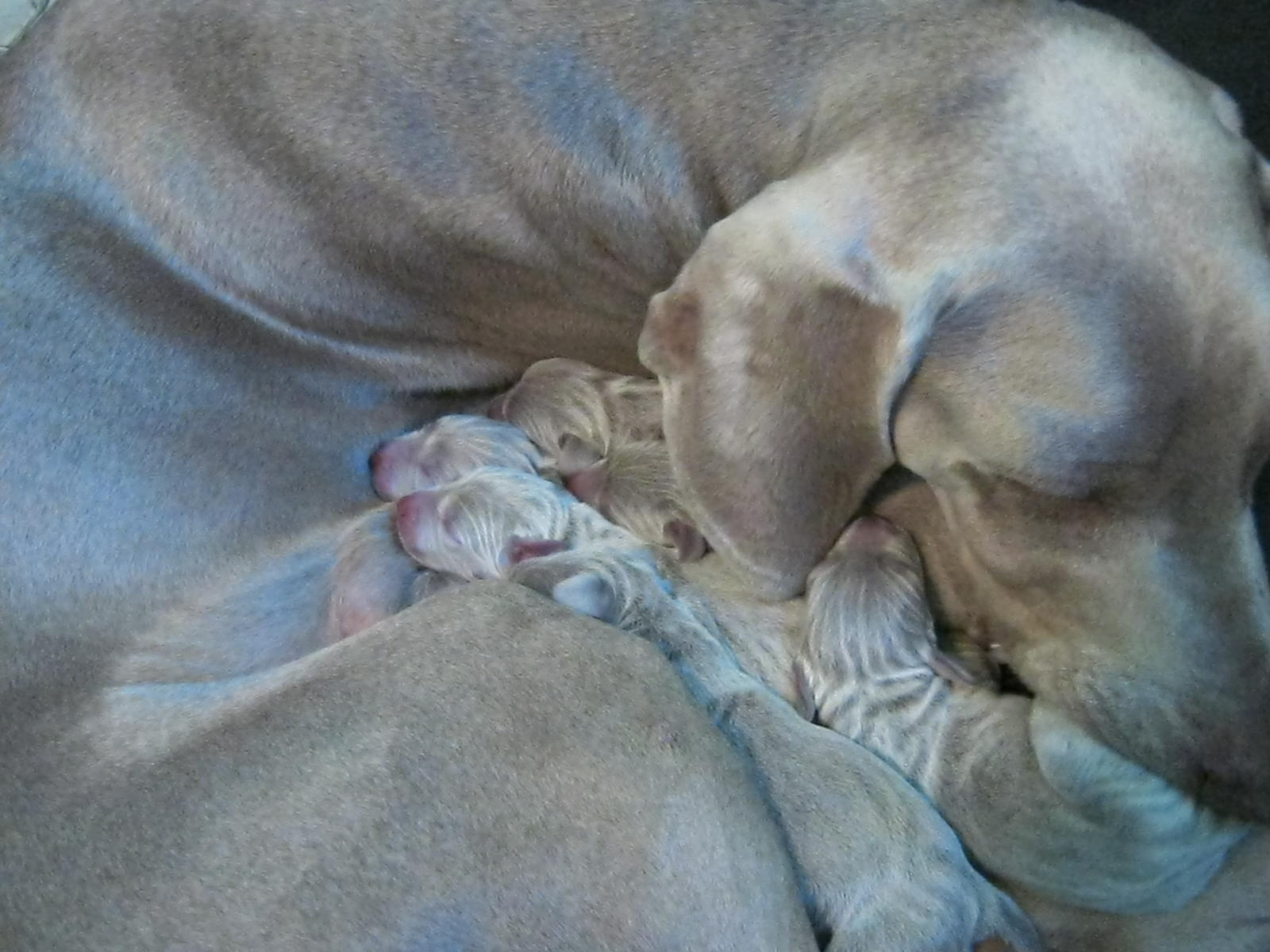 Gunnar X Lila born May 11th, 2011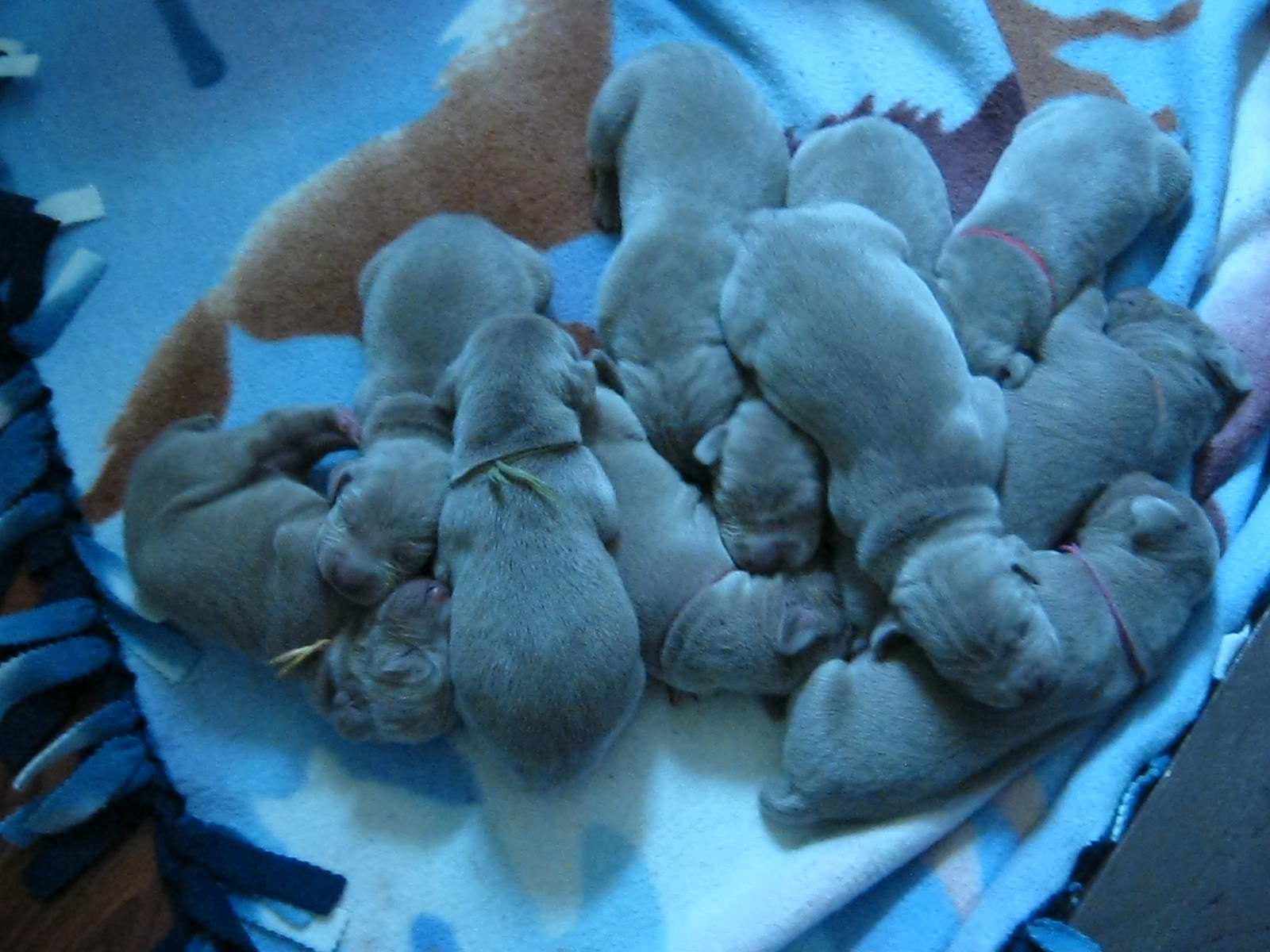 1 week old