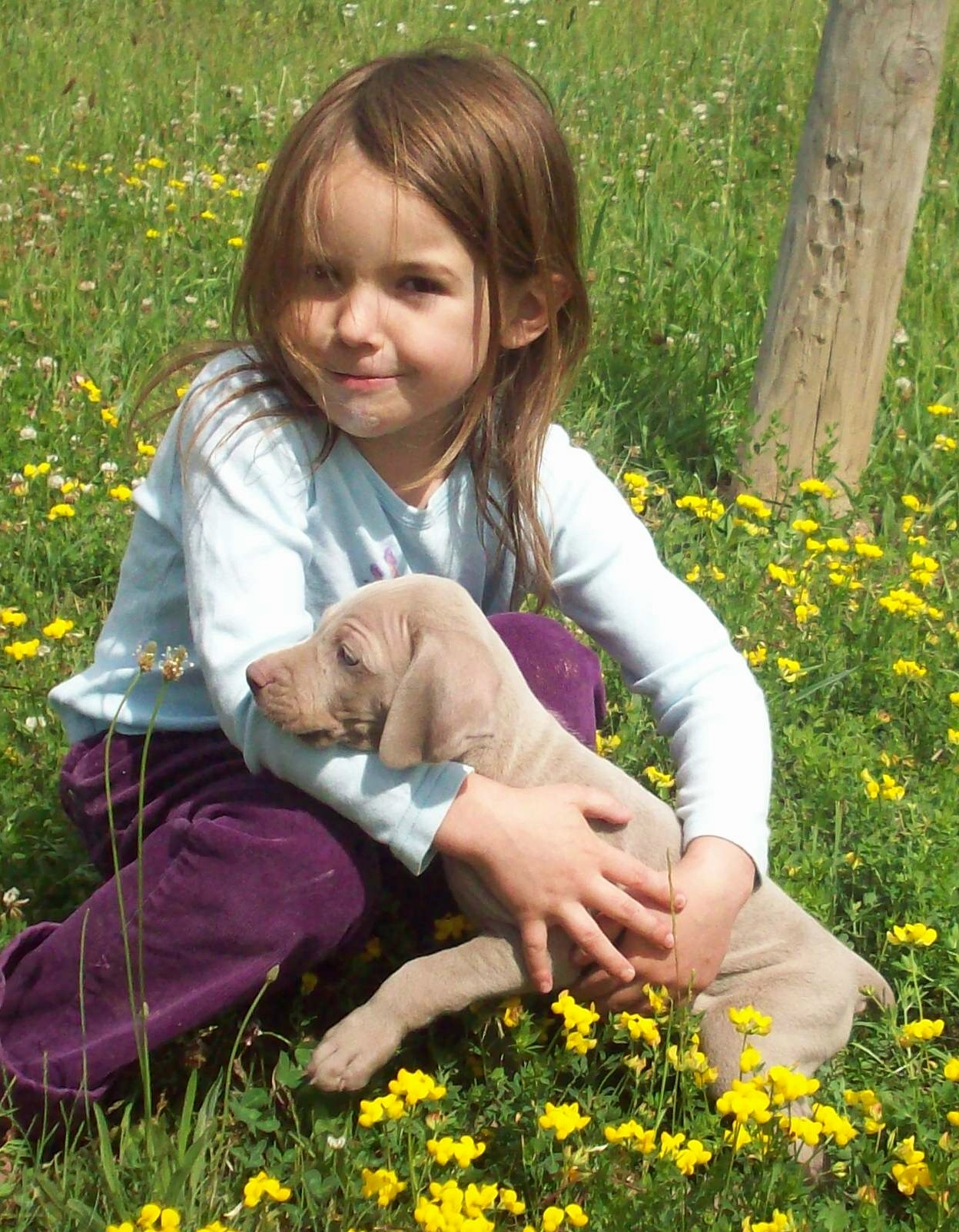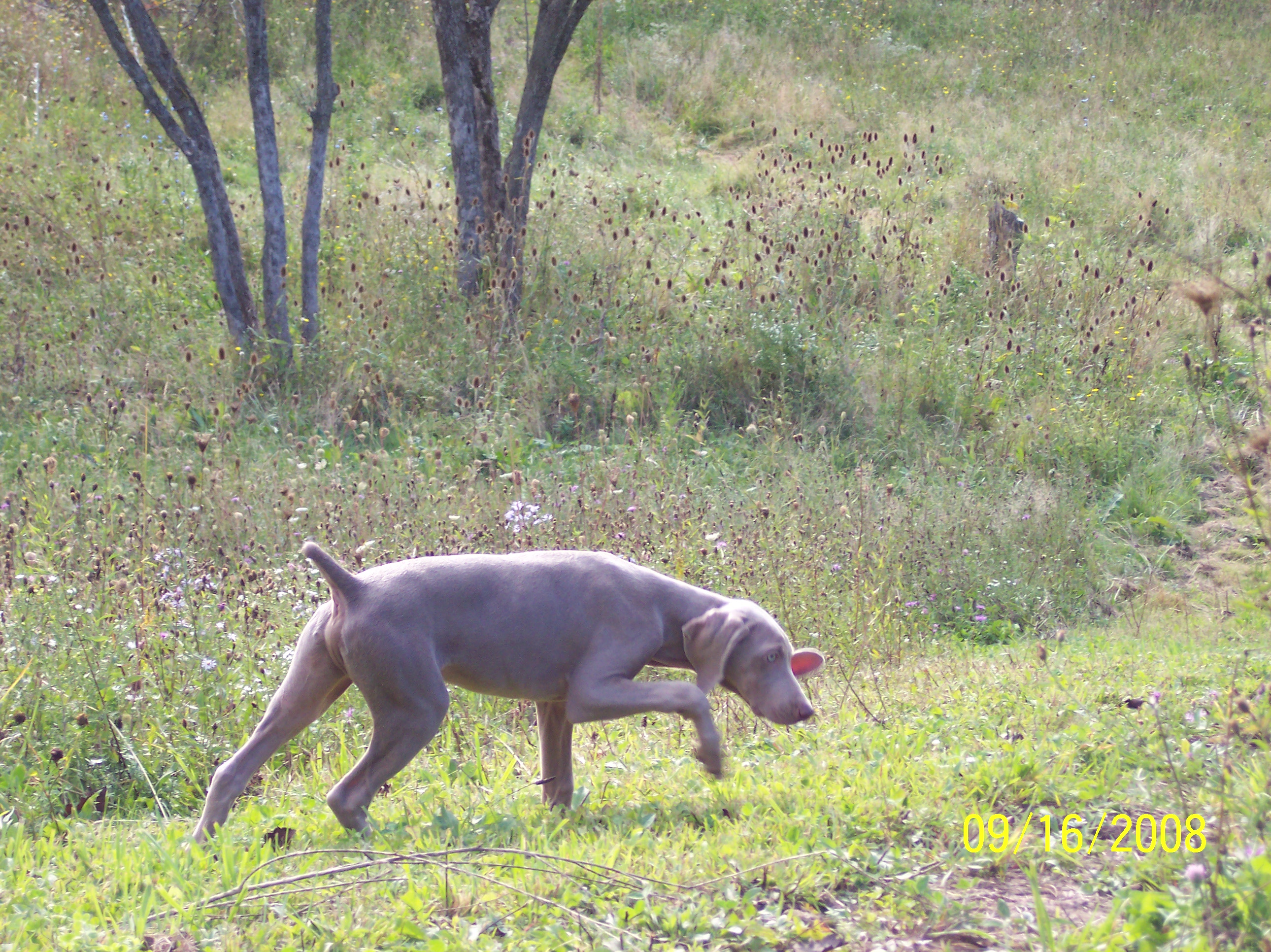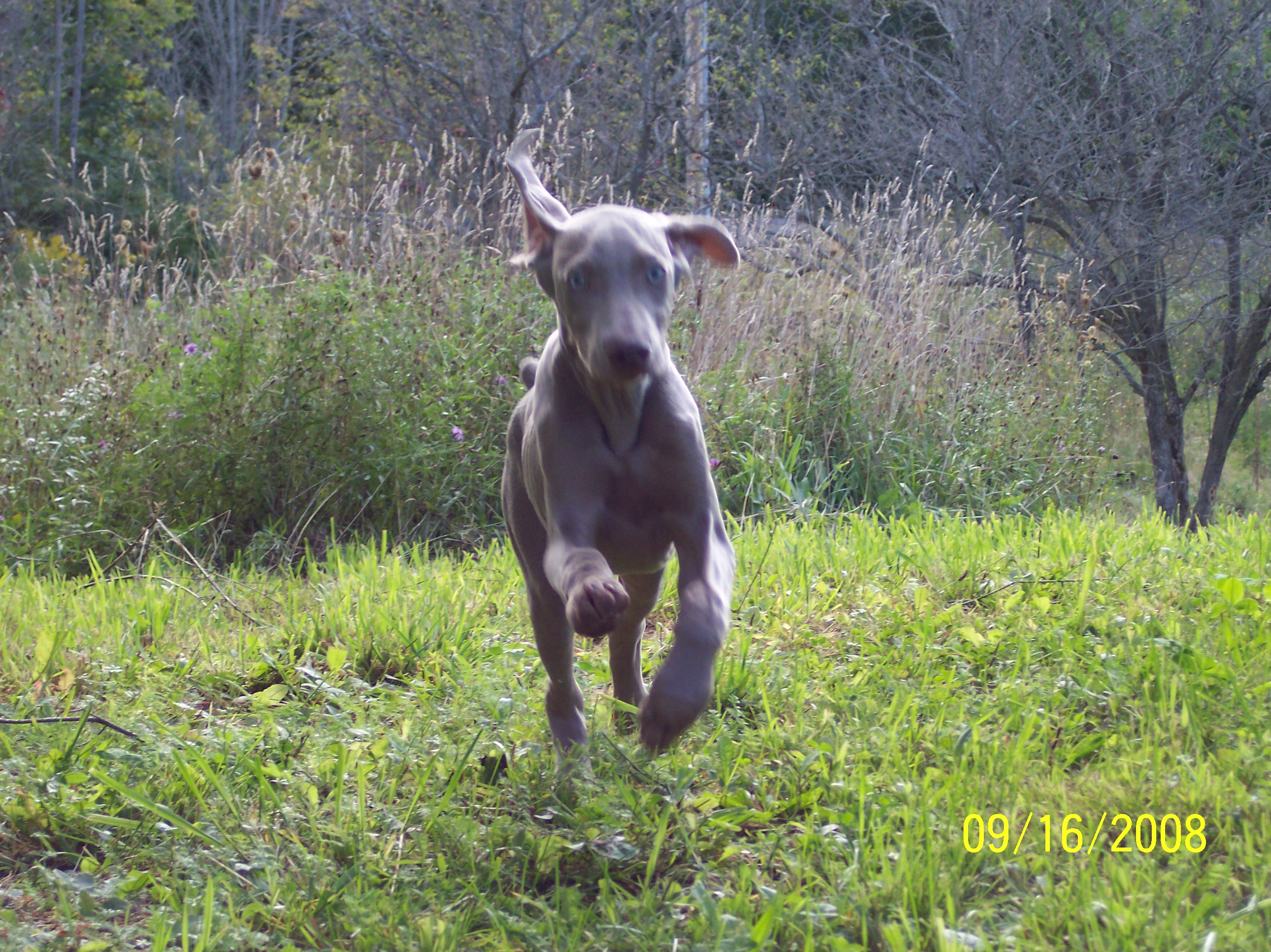 Just like the 2007 litter that was the same breeding as this one, we have produced one male that looks "creamy" in color. I have had someone describe it to me as cinnamon like; I must agree. This pup has a great personality. He makes us laugh and he is very sweet.

Like the rest of the males in this litter, he goes right to work outside. His size is towards the top end of the litter males.

Lila is a 72lb bitch that is at the top of the standard for females. Peebster is a thick male that is not on the taller end of the standard. This combination of breeding has produced a 2007 litter of 9 that are great dogs. This 2008 litter of 10 is fantastic!
Male 4 at 4 weeks old