T.I.C.A. Kittens born July 26th, 2013. 3 males and 2 females. Some are seal lynx point, some are chocolate lynx point and one of the males is mitted with white on his face. We are very proud of this, our first litter. All kittens have been lovingly placed. Please contact us for information about placing deposit on our next litter (1st half of 2014).
The three boys at 7.5 weeks old.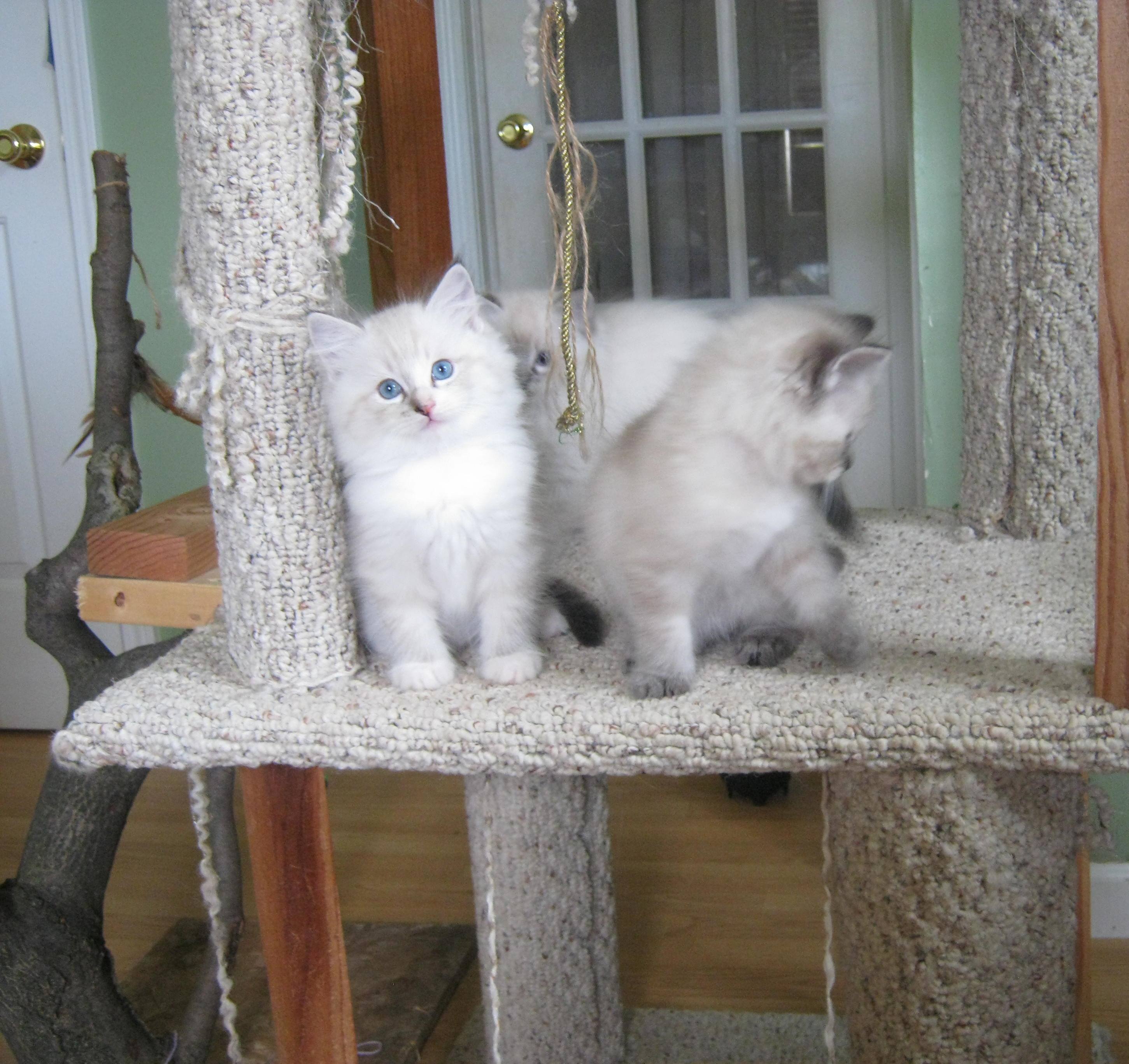 Fluffy X Mocha 7/26/13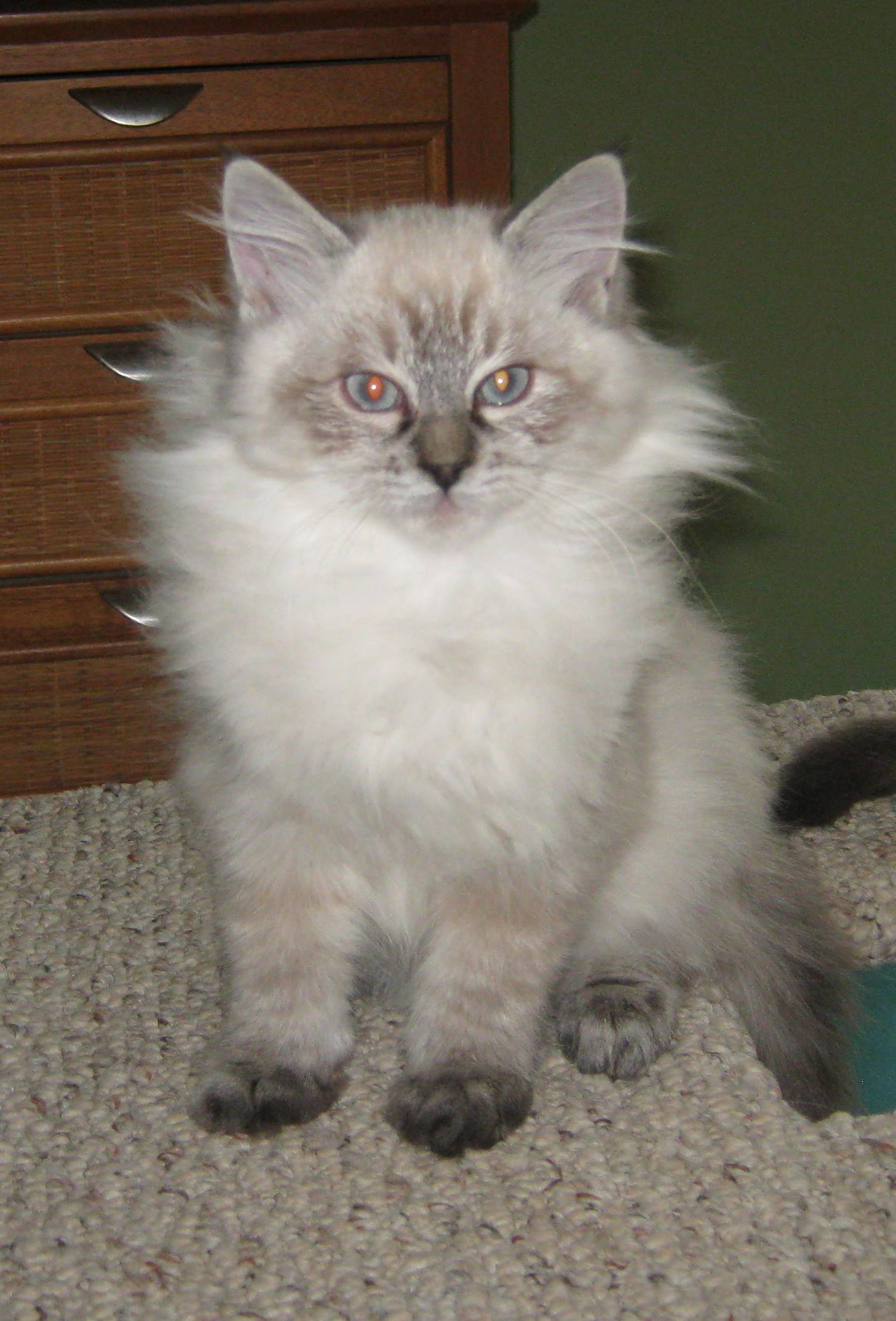 Mocha X Fluffy 7-26-13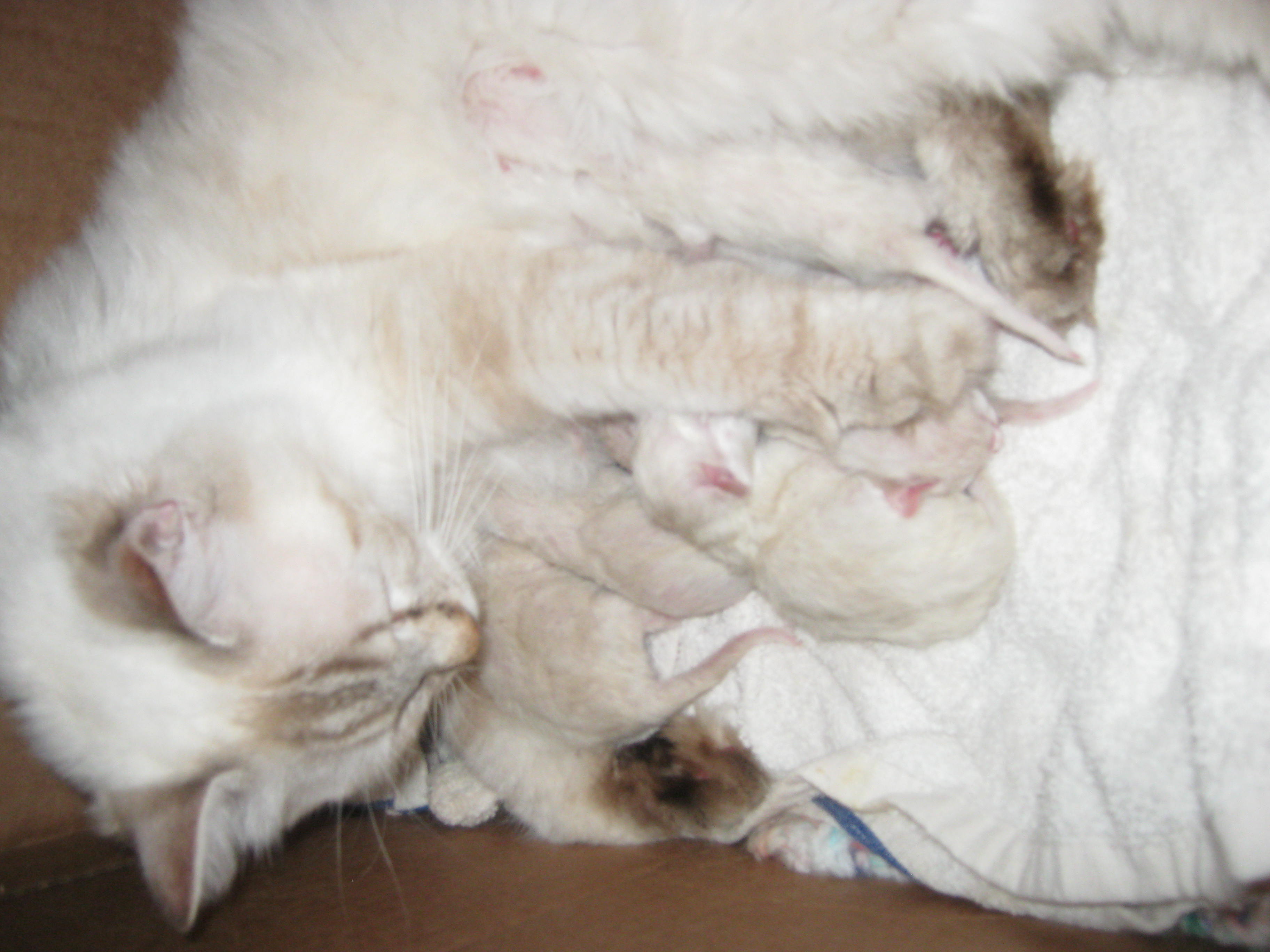 Mocha and her newborn babies 7-26-13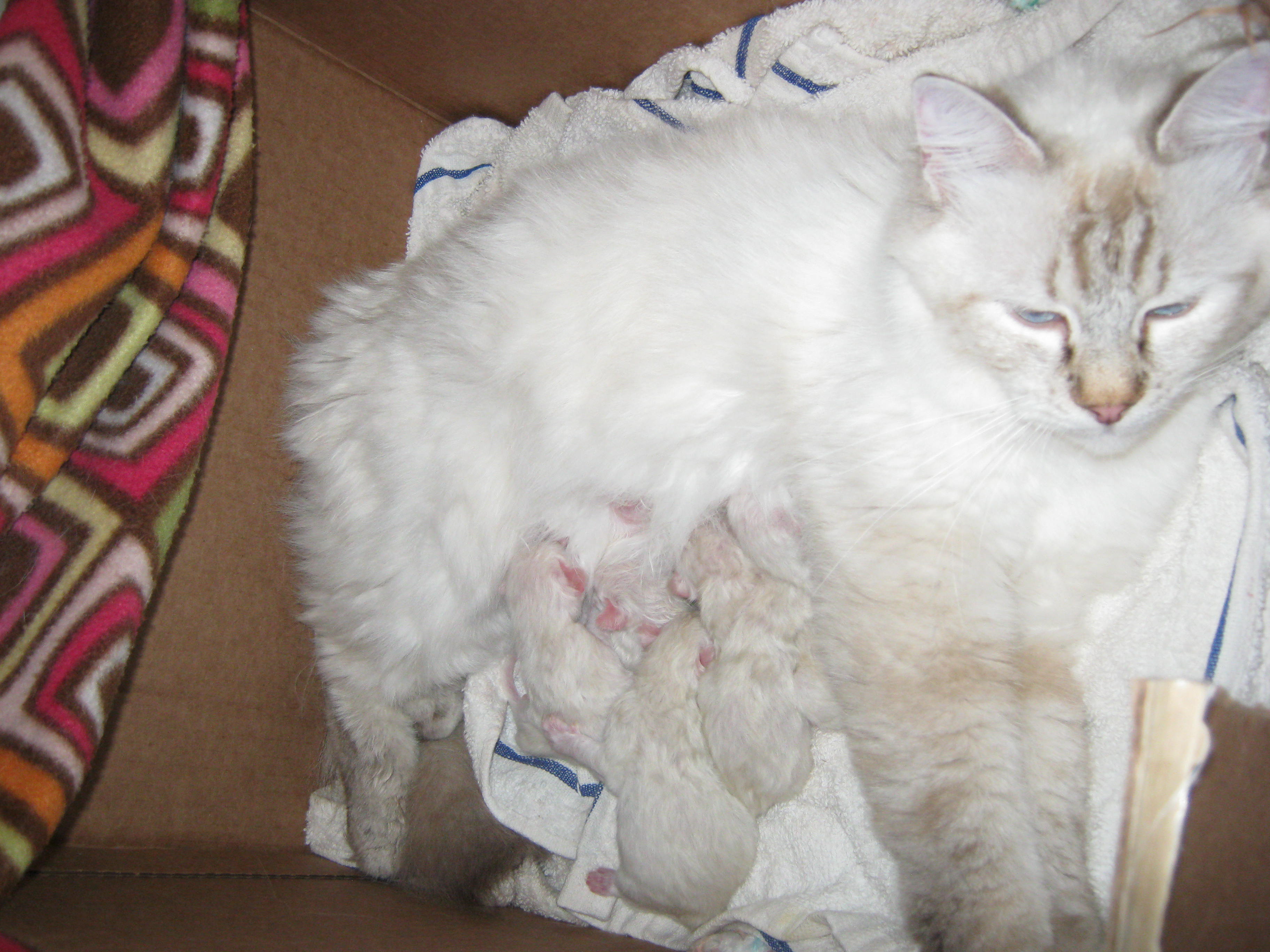 Our Mitted Seal Lynx Point Ragdoll Stud with our Chocolate Lynx Point female kitten.